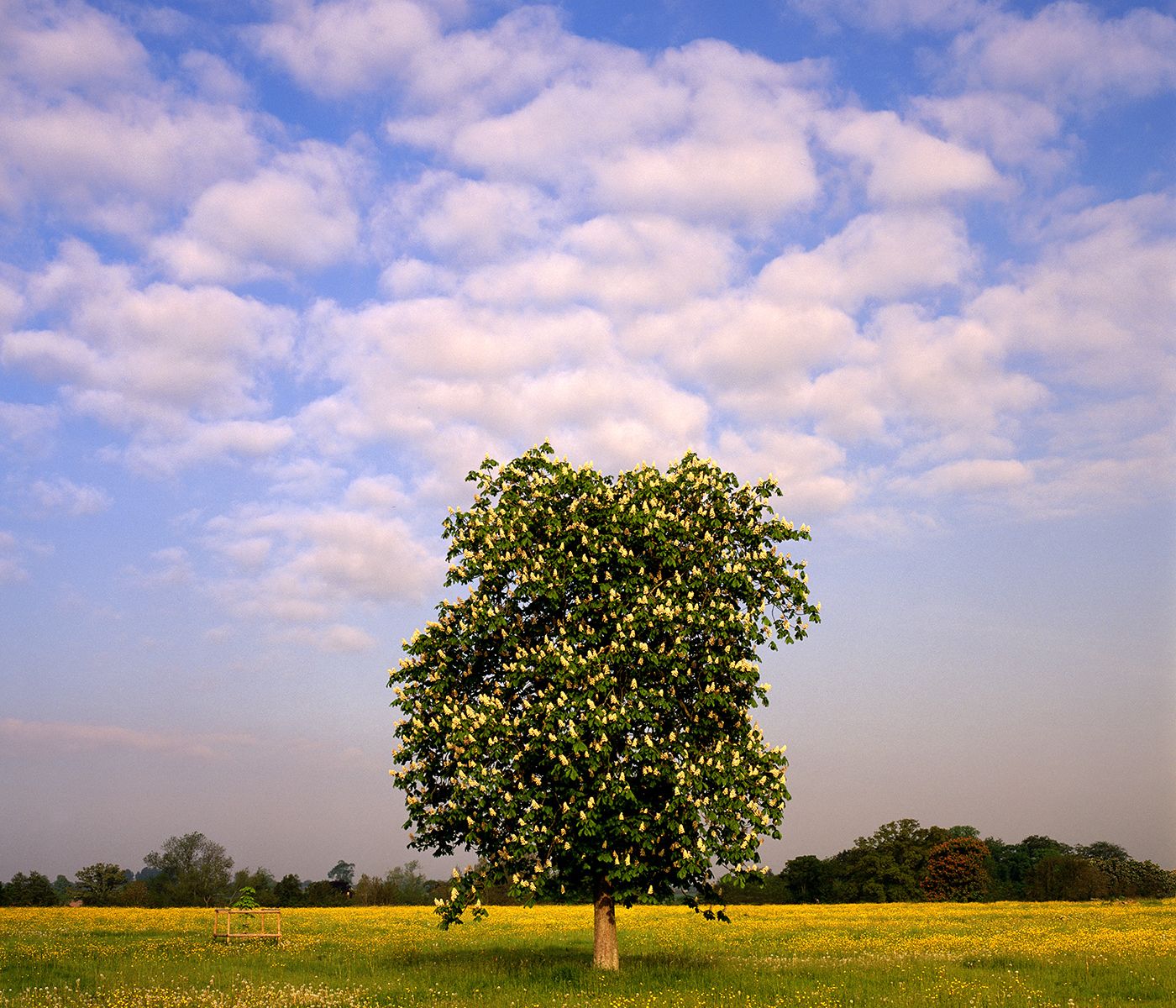 How is a 'good sky' defined?
I have often found that it is of benefit to establish the wind direction before setting up the tripod and beginning the whole business of making an image. There have been many an occasion when the sky on offer is dull and having no relationship with the land beneath and yet a glance over my shoulder reveals that in perhaps in as little as thirty minutes, there will be ravishing sky on offer; waiting is often the key and if you are serious, it matters not how long you have to wait.
How is a 'good sky' defined? Puffy white continents of cumulous clouds, or the high cirrus that I particularly favour . One thing is sure, the sky will never be the same twice unless it is the monotonous blue that is as uninteresting, at least to landscape photographers as a low pressure 'grey duvet' sky.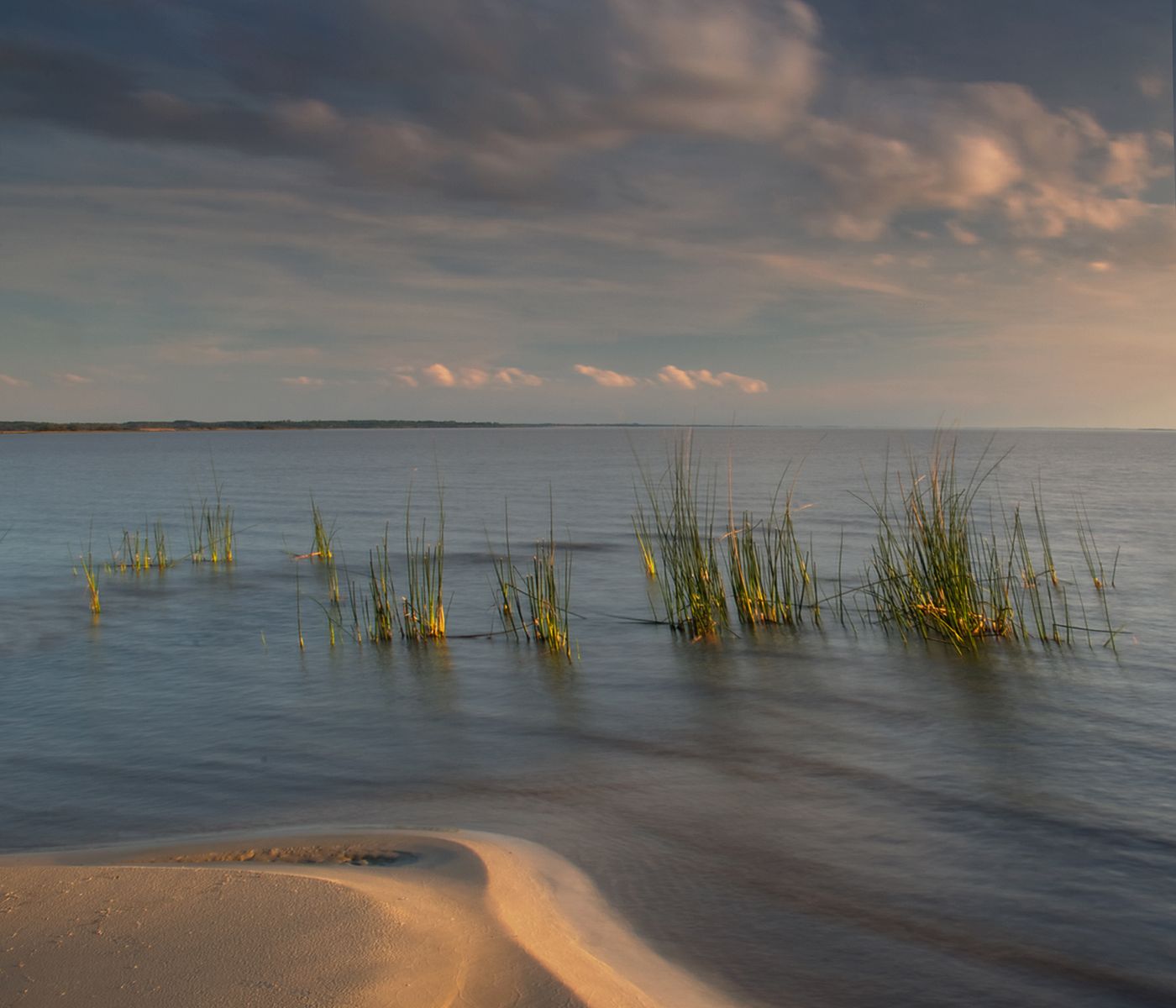 Many years ago, I remember finding some cylindrical bales, which then were still an unusual sight. They had taken over from the rectangular blocks that one rarely sees these days. I had seen a collection of building cumulous cloud across to the west, which was uncannily similar in shape to the bales in front of me.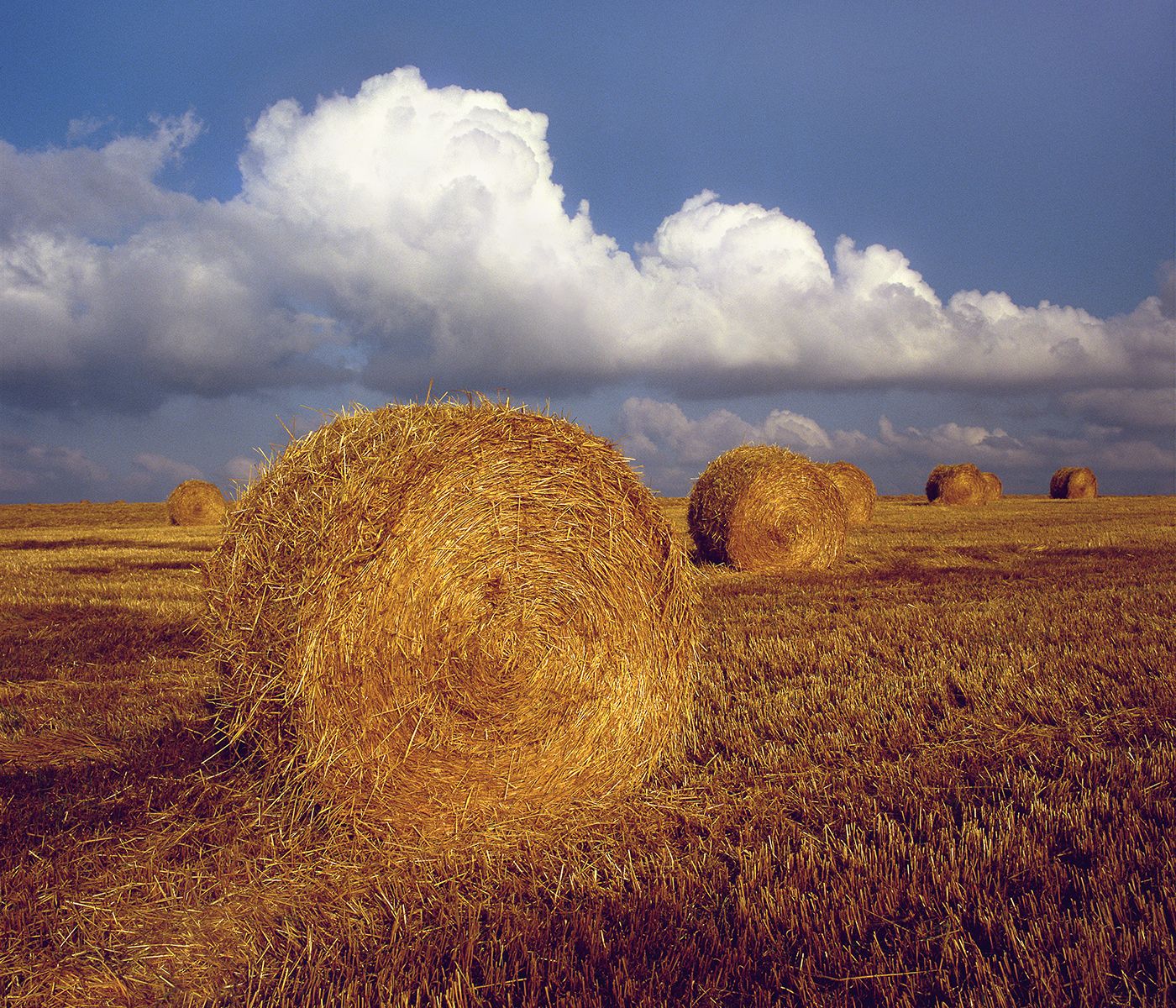 Within fifteen minutes and barely changing shape, they had miraculously arrived and placed themselves directly above the bales echoing them so precisely that I could have wept with joy.
If clouds are your thing which if you are reading this, then they definitely are then perhaps the following pointers in the attached PDF about ways in which to make the most of them in a landscape photograph may help.